Written on Mar 21, 2009 by shannon
World, meet Holga.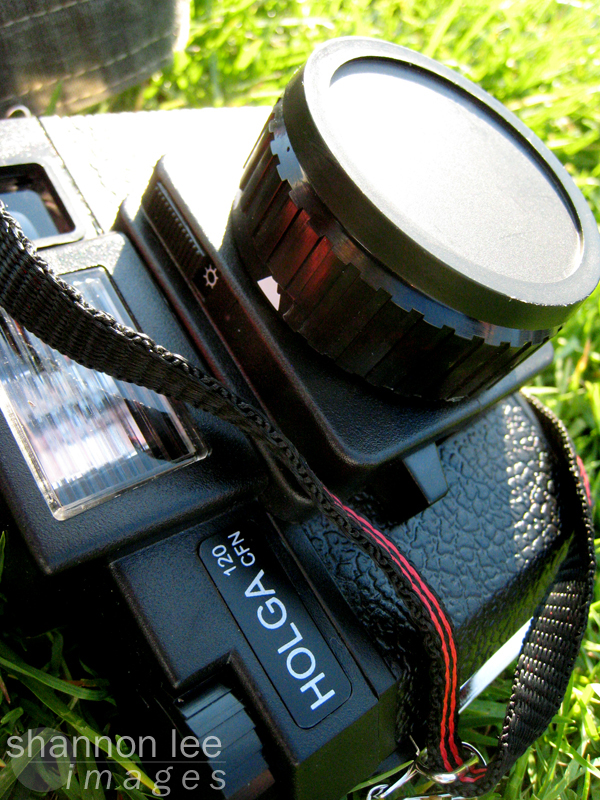 Of the 10+ cameras currently in my possession, receiving this little starter kit this past Christmas was the most exciting. Upon meeting, we fell in love.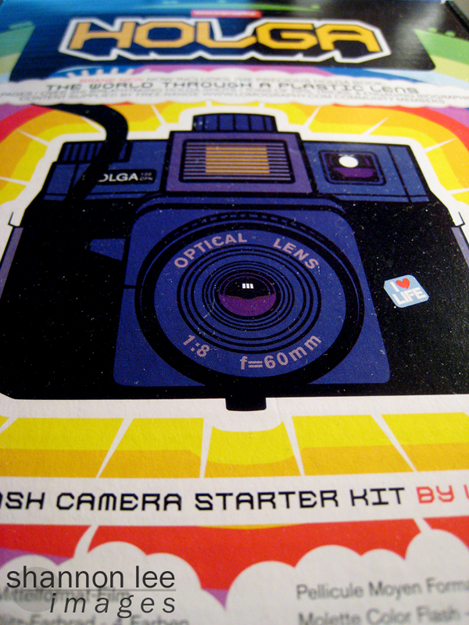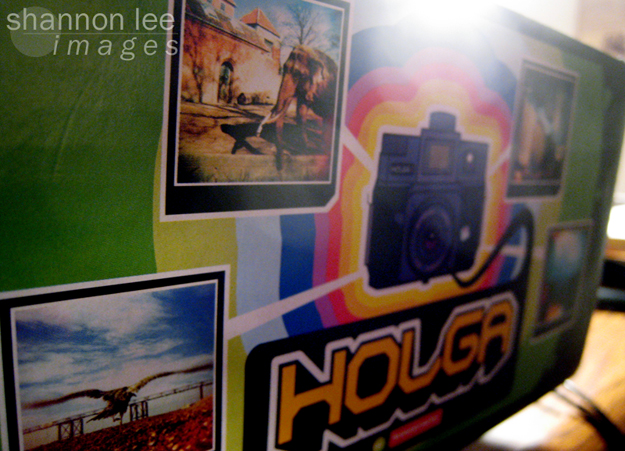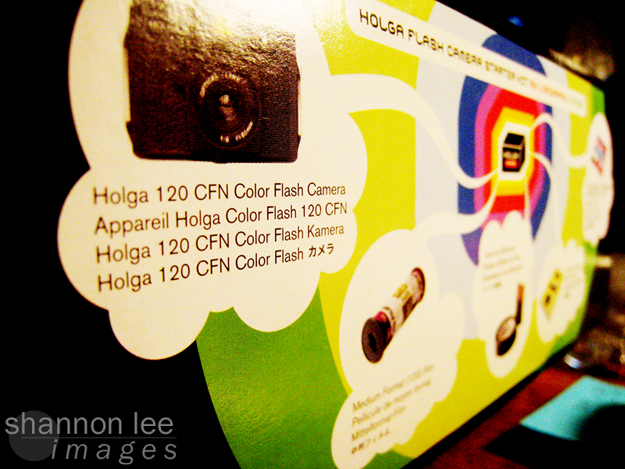 This little package came with the camera, one roll of 120 film, batteries for the flash, 2 format styles (I only shoot 6x6, but there is a 6x4 option) a book, basic instructions, and electrical tape.
For those of you unfamiliar with a Holga, she was created in Hong Kong in 1982. She is an inexpensive, medium format (square image), 120 film camera that is acclaimed and criticized (but more often acclaimed) for her vignetting, blurring and light leaks.
Unpredictable little Holga has come to be a great travel companion of mine. I love the ease of carring her light body and the guesswork involved when using her. Sometimes frustrating when the shot you see in the viewfinder is not what you recieve, I was pleasantly surprised how "nice" my images looked after using her in Australia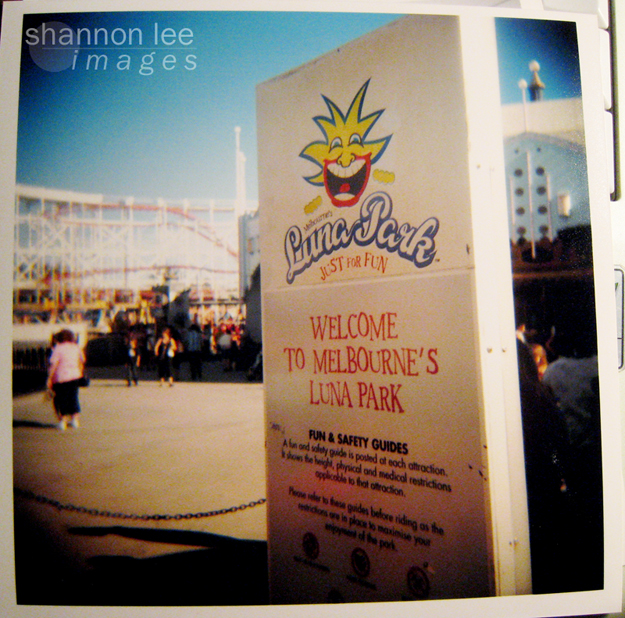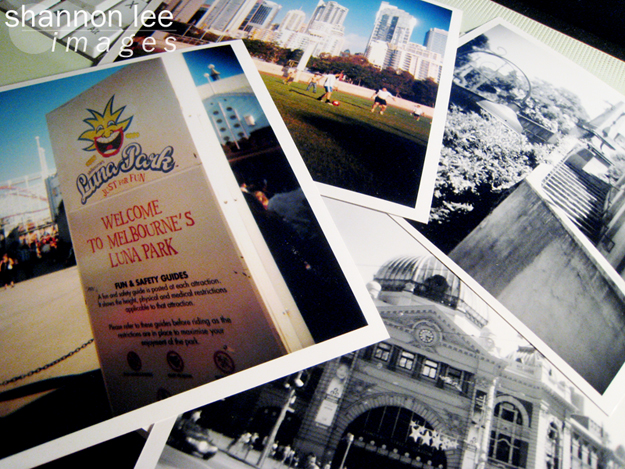 I was surprised when I saw how beautiful and "normal" the images looked. (these copies of the images aren't quite as accurate as the originals) I was expecting a more imbalanced color, more vignetting, and a lot less accuracy with focus, considering I feel that I could just spin the dial and just hope for the best. Perhaps I just have a good eye/guess for distances.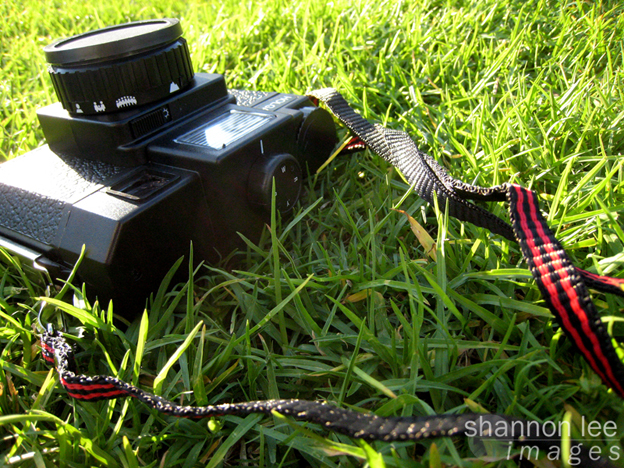 Holga relaxing in the Australian sun.
After shooting my first 3 rolls of film I've found 2 issues with Holga. Focusing and the amount of light she needs to produce an image.
As far as focusing, all I am given as the operator is this little dial and a booklet with a diagram about what each symbol means distance wise.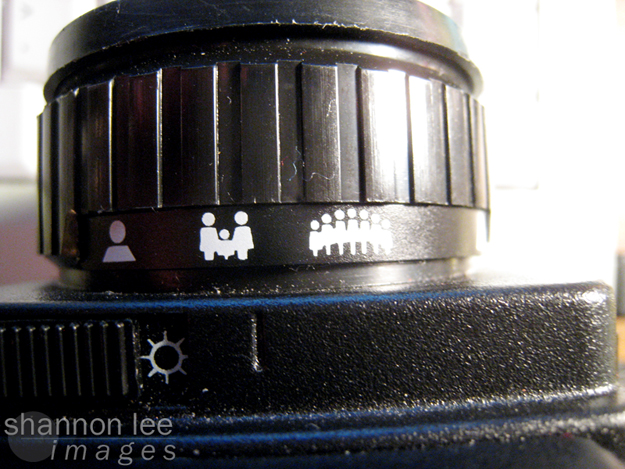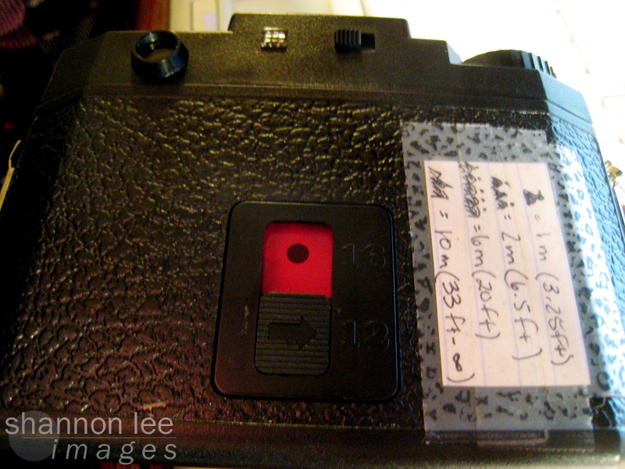 Tip: I decided the best way to learn was to give myself a cheat sheet with the distances taped to the back of the camera.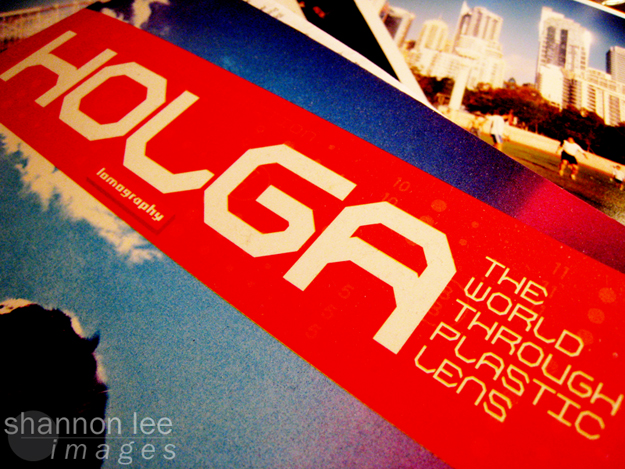 Most intriguing about this little beauty was found while reading the book, Holga: The World Through a Plastic Lens, on the plane, got me excited for all the possibilities this little wonder holds. Since she is plastic and cheap, people will and have tried just about anything and everything with her. Of all the possibilities the ability to load a roll of 35mm into her and get it to shoot all the way to the sprockets is one that I find to be most fascinating. I tried this once but didn't really think it out too well prior to attempting it. I wound the film too quickly and when I went to unload it, I remembered I couldn't until I had a completely dark room to do it in. Unfortunately, not a lot worthwhile came out on that roll. But I can't wait to try it again, maybe this time with a black bag to unload in.
Equally intriguing is the polaroid back available for Holga. I bought one immediately but haven't yet gotten it to work properly. Being busy with my digital film business I haven't had much time to investigate, but as soon as I shoot through the roll in her now, I will try again.
I still have so much to learn about this little foreigner. I hope to discover more tips and secrets to uncover her beauty. More Holga adventures to come very, very soon.